_________________________________________________________________________________________________
Transformice will be present during the whole gamescom trade fair in Cologne (Germany), from 5th to 9th of August.

There will be many prizes to be won on our stand: mouse plushies, T-shirts, goodies… Participate to our competitions, win the jackpot! And most importantly: don't forget to claim your Japan Expo code!

Every day we will organize a drawing contest and a quiz. Swing your participation sheet in the box provided for this purpose (at our booth) and discover the results at 4 p.m.

Present at this convention, the admins Zou and Galaktine will be happy to do your mouse make-up, draw with you on the drawing wall, encourage you to participate to the contest and especially to get to know you and to discuss with you!
You can find us in Hall 10, Stand 050A (Level 1, Wing B) next to the Indie Arena.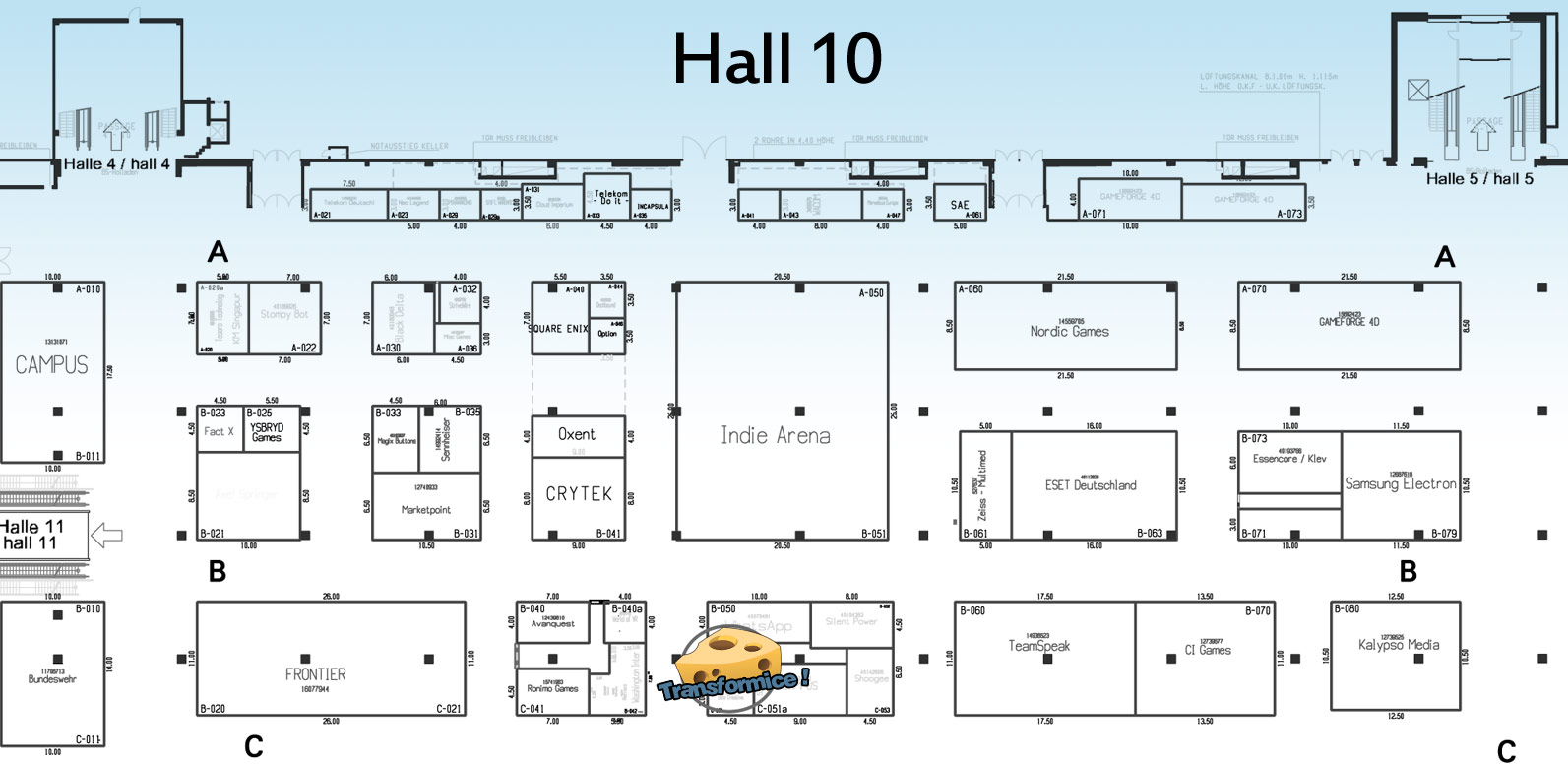 See you there !
Surpresaaaa: Transformice estará presente na Gamescom!
A Gamescom, ├ę uma feira anual de Jogos eletr├┤nicos que acontece em Col├│nia (Alemanha) do dia 5 ao dia 9 de agosto.┬áMuitos pr├¬mios ser├úo dados em nosso estande: pel├║cias, camisetas, broches, entre outros… Participe de nossos concursos e ganhe o "jackpot"! E al├ęm disto; n├úo esque├ža de pedir o seu c├│digo Japan Expo!
Todos os dias vamos organizar um concurso de desenho e um quiz. Deslize sua participa├ž├úo na urna prevista, que estar├í no nosso estande e descubra os resultados ├ás 16h (hor├írio na Alemanha).
As administradoras Zou e Galaktine ter├úo o prazer de participar com voc├¬s dos at├¬liers de maquiagem e desenho e tamb├ęm de encoraj├í-los ├á participar dos concursos e, especialmente, ter├úo o maior prazer em conhecer voc├¬s!!!
Encontro marcado no estande TRANSFORMICE – Pavilh├úo 10, estande n┬░ 050a (N├şvel 1, Ala B) ao lado da Indie Arena.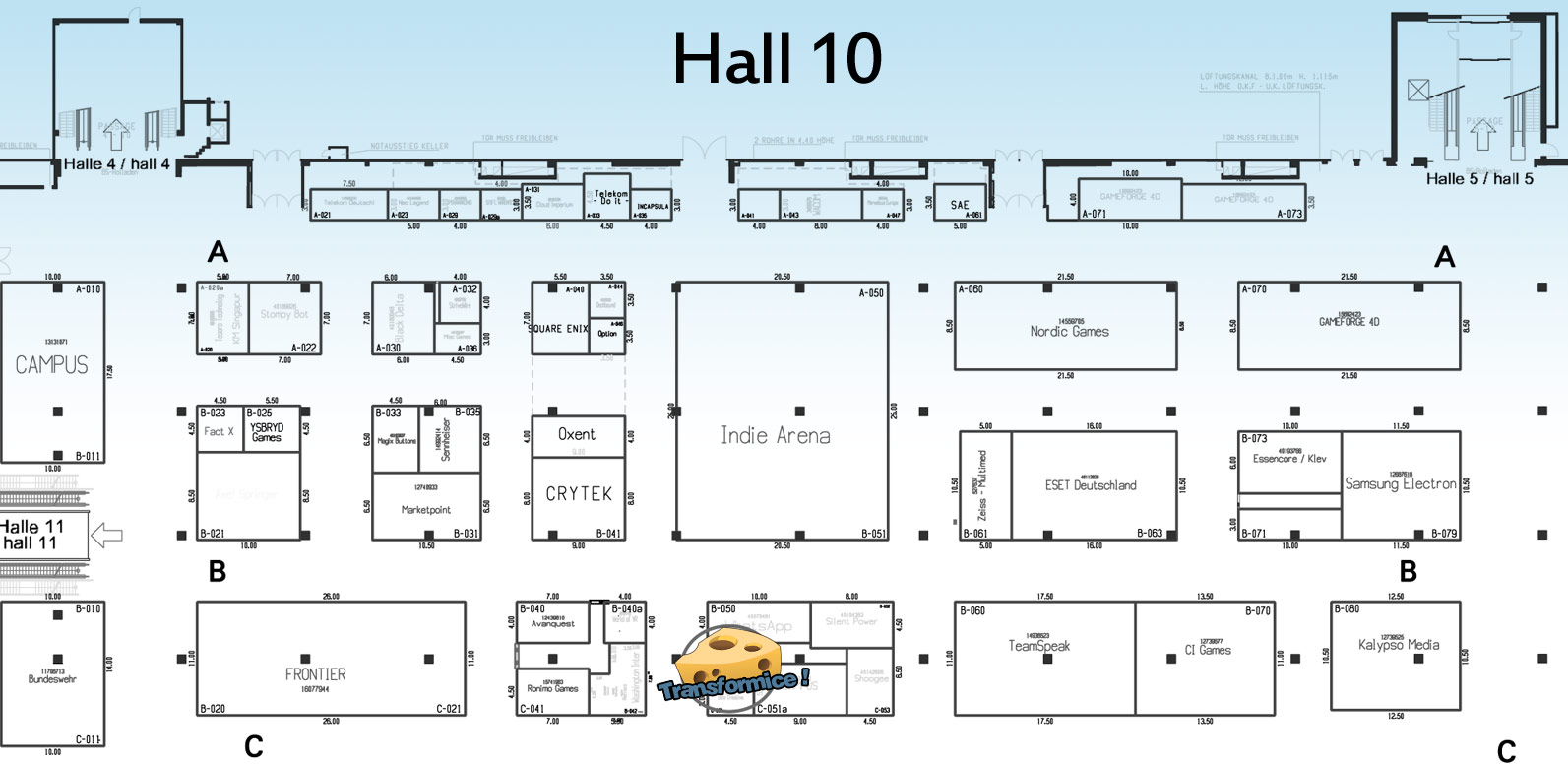 At├ę breve !
S├╝rpriz: Transformice Gamescom'ta yer alacak!
Transformice 5-9 A─čustos tarihleri aras─▒nda K├Âln/Almanya'da d├╝zenlenecek olan Gamescom bulu┼čmas─▒nda olacak.
Stand ├╝zerinde kazanman─▒z i├žin sizi bekleyen bir├žok ├Âd├╝ller, pel├╝┼čler, trshirtler vs. bulabileceksiniz. Yar─▒┼čmalara kat─▒l─▒n ve ikramiyeleri kazan─▒n! En ├Ânemlisi de Japan Expo kodunuzu istemeyi unutmay─▒n!
Her g├╝n stand─▒m─▒zda bir ├žizim yar─▒┼čmas─▒ ve bir test d├╝zenleyece─čiz. Sand─▒─č─▒m─▒za kat─▒l─▒m ka─č─▒d─▒n─▒z─▒ at─▒n, saat 16:00′da sonu├žlar─▒ ke┼čfedin.
Bu bulu┼čmada oyun y├Âneticileri Zou ve Galaktine seve seve sizlerle duvar ├žizimlerine kat─▒lacak, makyaj─▒n─▒z─▒ yapacak, yar─▒┼čmalar i├žin sizleri te┼čvik edecek ve en ├Ânemlisi de sizlerle sohbet edip tan─▒┼čacaklar.
Bizleri Hall 10, Stand 050A (1.seviye, B k─▒sm─▒), Indie Arena'n─▒n yan─▒nda bulabilirsiniz.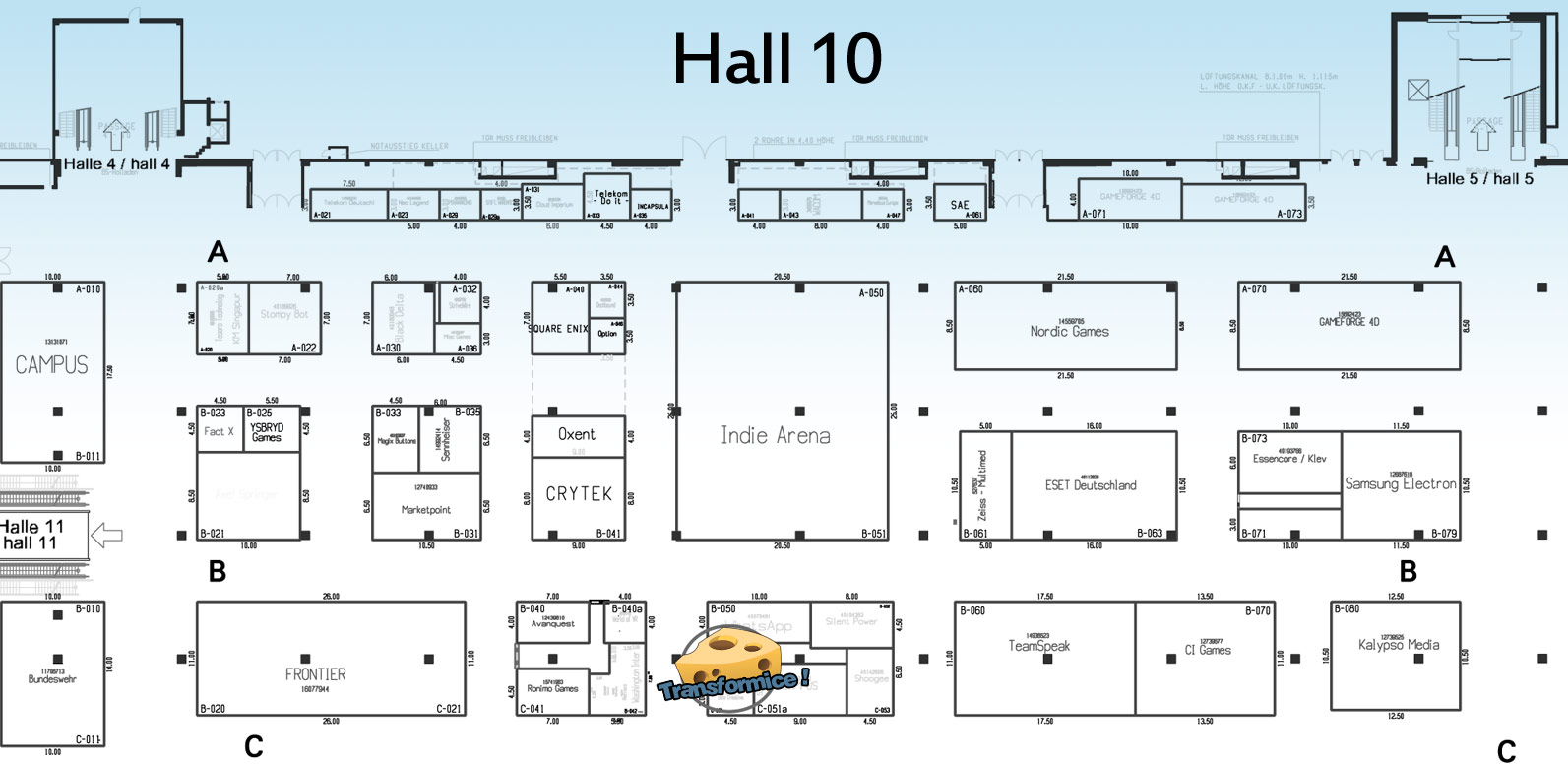 ├çok yak─▒nda g├Âr├╝┼čmek ├╝zere!
Surprise : nous serons à la Gamescom !
Transformice sera pr├ęsent tout au long de la Gamescom, ├á Cologne (Allemagne), du 5 au 9 ao├╗t prochain.
De nombreux lots seront ├á gagner sur notre stand : peluches, t-shirt, goodies… Participez ├á nos concours, remportez le gros lot ! Et surtout : n'oubliez pas de r├ęclamer votre code Japan Expo !
Tous les jours nous organiserons un concours de dessin et un quizz. Glissez votre participation dans l'urne pr├ęvue ├á cet effet (sur notre stand), venez d├ęcouvrir les r├ęsultats ├á 16 heures.
Pr├ęsentes sur cette convention, les admins Zou et Galaktine seront heureuses de vous maquiller, de dessiner avec vous sur le mur ├á dessins, de vous encourager dans votre participation aux concours et surtout d'apprendre ├á vous conna├«tre et de discuter avec vous !
Vous pourrez nous retrouver dans le Hall 10, Stand 050A (Niveau 1, aile B) ├á c├┤t├ę de l'Indie Arena.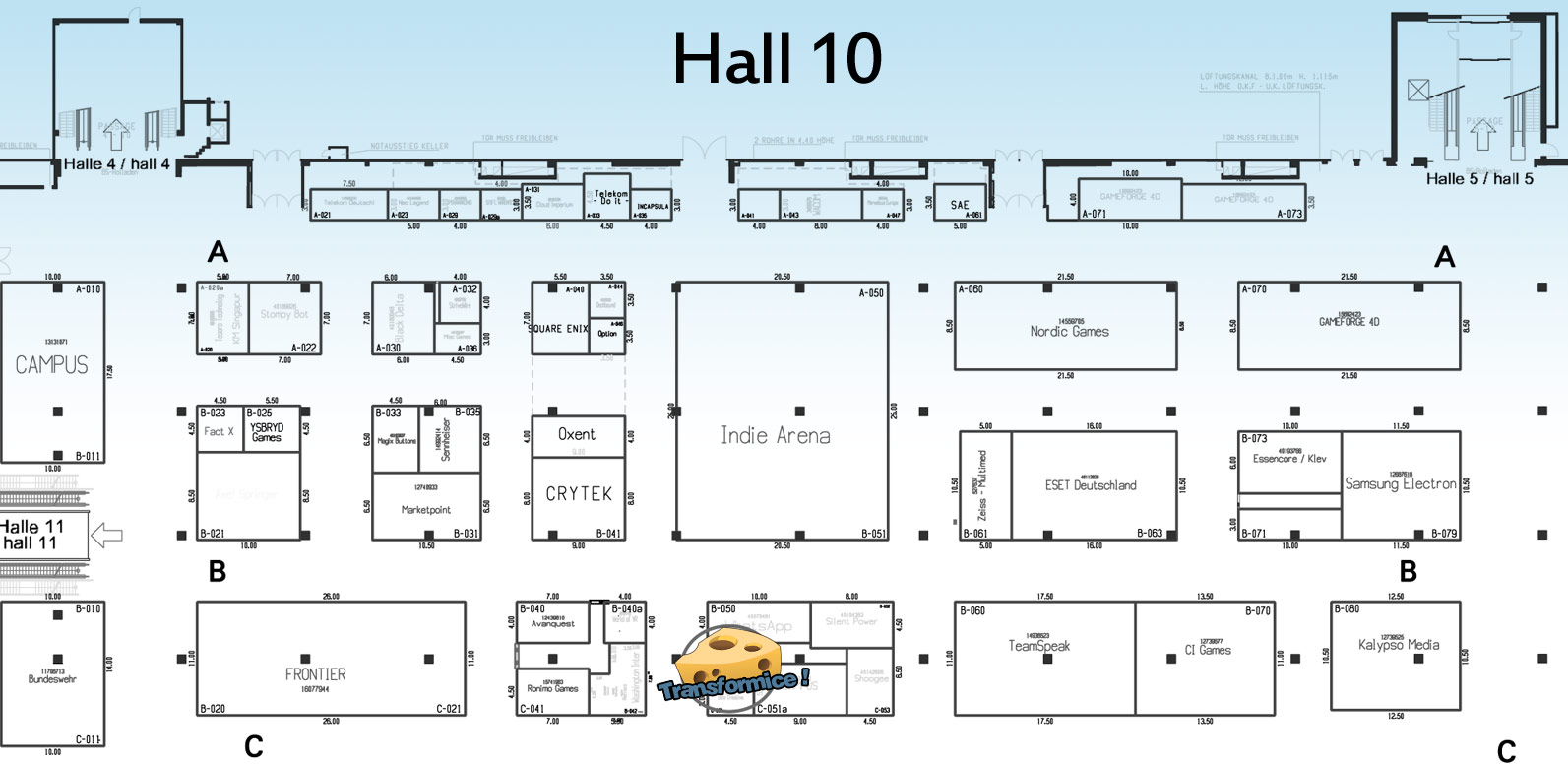 ├Ç tr├Ęs bient├┤t !