_________________________________________________________________________________________________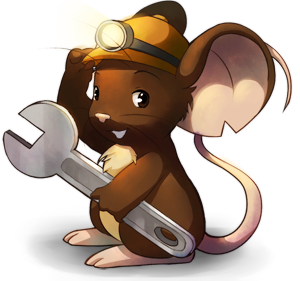 Valentine's Day changes :
- You can now earn 3 new titles.
- You can also now earn 8 other hats related to the Valentine's Day from the shop.
- You can't click on a chair if you're too far away.
Map editor changes :
- Having one P1 will now lower the price by four cheese.
- The map editor will now show the real map exportation cost.
Other changes :
-  You can now speak in every community if you have gathered more than 5.000 cheese (even if there are some filters on).
Modifications pour la St Valentin :
- Vous pouvez ├á pr├ęsent gagner 3 nouveaux titres.
- Vous pouvez ├ęgalement gagner 8 nouveaux chapeaux ayant un rapport avec la St Valentin (chapeaux venant du magasin).
- Vous ne pouvez plus cliquer sur une chaise si vous en êtes trop loin.
Modifications pour l'├ęditeur de map :
- Avoir une map P1 baissera le co├╗t de l'exportation de maps de 4 fromages.
- L'├ęditeur de map affiche ├á pr├ęsent correctement le r├ęel co├╗t d'exportation.
Autres modifications :
- ┬áVous pouvez ├á pr├ęsent parler sur toutes les communaut├ęs si vous avez r├ęcup├ęr├ę plus de 5.000 fromages (m├¬me s'il y a un filtre).
Sevgililer g├╝n├╝ de─či┼čiklikleri:
- Art─▒k 3 yeni ├╝nvan alabilirsiniz.
- Ayr─▒ca art─▒k Sevgililer g├╝n├╝ ile alakal─▒ di─čer 8 ┼čapkalar─▒ da alabilirsiniz.
- E─čer sandalyelerden ├žok uzakta iseniz onlara t─▒klayamazs─▒n─▒z.

Harita Edit├Âr├╝ de─či┼čiklikleri:
- Bir P1 haritas─▒na sahip olmak harita yapma ├╝cretini art─▒k 4 peynir olarak d├╝┼č├╝recek.
- Harita edit├Âr├╝ art─▒k ger├žek harita yapma fiyat─▒n─▒ g├Âsterecek.
Di─čer de─či┼čikler :
- E─čer 5.000′den fazla peyniriniz varsa art─▒k istedi─činiz toplulukta konu┼čabileceksiniz(sohbet filtresi olsa dahi).