_________________________________________________________________________________________________
Hello, everymice!
We have a big news to announce: we will soon make a trip to… POLAND!
We are so excited to tell you that we will come to meet you (again!) at the Poznan Game Arena this year from October 6th to October the 8th.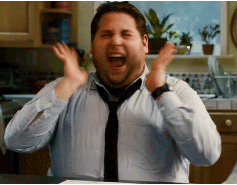 I do not know if you remember, but we were already present at this event. Two years ago, Meli and Zou went to meet our players there.
You can find here a little throwback we posted about our experience there: #throwbackthursday to when we were at PGA
Well, here we go again and prepare yourselves for it, it's going to be awesome!
A lot of surprises await you, such as make-up workshops, drawings contests, goodies, t-shirts and more!
You can find all the information about the PGA on their official website: here!
And, of course, you will be able to meet our two lovely admins: Galaktine (BR and ES CCM) and Streaxx (International CCM), as we will be the face of Atelier801 and Transformice!
Do zobaczenia wkrótce <3