_________________________________________________________________________________________________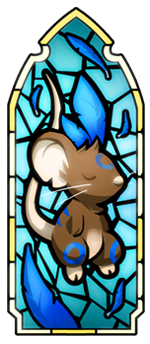 One of the favorite times of King Fromagnus has finally arrived: the Epiphany!
This celebration commemorates the visit of the three Shaman Queens: The Mechanic, the Mistress of the Wind and the Spiritual Guide, which have gone on a treacherous journey to give gifts to Elisah, the Shaman Goddess. The trip was a dangerous one according to the stories which relate to these distant facts, but the Sacred Cheese Moon would've helped the three Queens by guiding them to their final destination.
In this particularly tasty time of the year, all mice celebrate this pilgrimage by swallowing king cakes! Legend says that one of the three Shaman Queens wanted to bring cheese to Elisah and that she mistook it for a king cake slice! How could one ever confuse a slice of cheese with a piece of cake? Well, it is probably indeed just a legend. Or maybe it was a cheese cake?

This year, King Fromagnus received a lot of king cakes from his vicinity. However, after eating more than he should, he suddenly realized that he was no longer able to get up. That's why you are invited to his castle to bring him slices that are inaccessible to him. In exchange, he will reward you and who knows.. maybe you'll get the charm! Beware though, it seems like there's only one per batch…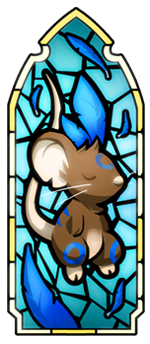 Une des p├ęriodes pr├ęf├ęr├ęes du Roi Fromagnus est enfin arriv├ęe : c'est l'├ëpiphanie !
Cette c├ęl├ębration comm├ęmore la visite des 3 reines chamanes : la M├ęcanicienne, la Ma├«tresse du Vent et la Guide Spirituelle, qui seraient all├ęes offrir des pr├ęsents ├á Elisah, la d├ęesse chamane. La travers├ęe aurait ├ęt├ę p├ęrilleuse selon les histoires qui nous rapportent ces faits lointains, mais la Lune Sacr├ęe de Fromage aurait su guider les 3 reines jusqu'├á leur destination.
En cette p├ęriode particuli├Ęrement gourmande de l'ann├ęe, toutes les souris f├¬tent ce p├Ęlerinage en engloutissant des galettes ! Une l├ęgende affirme qu'une des 3 reines chamanes aurait voulu amener du fromage ├Ç Elisah et l'aurait confondu avec une part de galette ! Comment confondre du fromage et une galette ? Ma foi, c'est surement juste une l├ęgende. Ou peut-├¬tre ├ętait-ce une galette au fromage ?

Cette ann├ęe, le Roi Fromagnus a re├žu ├ęnorm├ęment de galettes de la part de son voisinage. Apr├Ęs en avoir englouti une bonne partie, il s'est rapidement rendu compte qu'il n'├ętait plus capable de se relever, c'est pourquoi vous ├¬tes convi├ęs dans son ch├óteau afin de lui apporter les parts de galettes qui lui sont inaccessibles. En ├ęchange, il vous offrira des r├ęcompenses et qui sait, peut-├¬tre m├¬me la f├Ęve┬á! Attention, il para├«t qu'il n'y en a qu'une seule par fourn├ęe…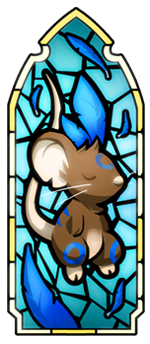 Uma das ├ępocas favoritas do Rei Fromagnus finalmente chegou: a Epifania!
Essa celebra├ž├úo comemora a visita das tr├¬s Deusas Shamans: a Mec├ónica, a Mestre dos Ventos e a Guia Espiritual, que partiram em uma tra├žoeira jornada para presentear Elisah, a Deusa Shaman. De acordo com hist├│rias antigas, a viagem foi muito perigosa, mas a sagrada Lua de Queijo ajudou as tr├¬s rainhas guiando-as para o seu destino final.
Particularmente nesta ├ępoca do ano,┬átodos os ratos celebram essa viagem longa comendo bolos do rei!┬áSegundo a lenda, uma das tr├¬s rainhas Shamans queria levar queijo para a Elisah e confundiu com um peda├žo de bolo do rei! Como algu├ęm poderia confundir um peda├žo de queijo com um bolo? Enfim, provavemente ├ę apenas uma lenda. Ou ser├í que era um bolo de queijo?

Esse ano, o Rei Fromagnus┬árecebeu muitos peda├žos de bolo da sua vizinhan├ža. Entretanto, depois de comer mais do que deveria, percebeu que n├úo conseguia mais levantar. E ├ę por isso que voc├¬ est├í convidado para o castelo dele: para levar os peda├žos que est├úo inacess├şveis a ele.┬áEm troca, ele ir├í te recompensar e quem sabe.. talvez voc├¬ receba o encanto!┬áMas fique atento, pois parece que tem apenas apenas um┬ápor fornada…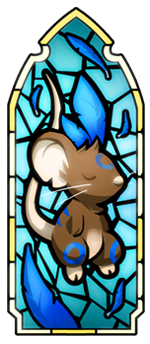 Kral Fromagnus'un favori zamanlarından bir tanesi sonunda geldi: Epifani!
Bu kutlama, ├╝├ž ┼čaman krali├žesinin ziyareti┬áan─▒s─▒nad─▒r: Makinist, R├╝zgar─▒n Han─▒m─▒ ve Ruhsal Rehber. Bu ├╝├ž ┼čaman krali├žesi, ┼×aman Tanr─▒├žas─▒ Elisah'a hediyeler verebilmek i├žin zorlu bir yolculu─ča ├ž─▒kt─▒.
Uzak ge├žmi┼člerden gelen hikayelere g├Âre bu yolculuk tehlikeliymi┼č, fakat Kutsal Peynir Ay─▒ bu ├╝├ž krali├žeye son hedeflerine ula┼čabilmeleri i├žin onlara yollar─▒n─▒ bulmalar─▒nda yard─▒mc─▒ olmu┼č.
Y─▒l─▒n en lezzetli ┼ču zaman─▒nda, fareler bu yolculu─ču kral kekleri yutarak kutluyor!┬áEfsanenin dedi─čine g├Âre, ├╝├ž ┼čaman krali├žesinden bir tanesi Elisah'a peynir g├Ât├╝rmek istemi┼č fakat bir dilim peynir yerine yan─▒na bir dilim kek alm─▒┼č! Nas─▒l oldu da bir par├ža kek ile bir dilim peyniri birbiriyle kar─▒┼čt─▒rabildi ki? Her neyse, muhtemelen sadece bir efsanedir. Ya da bir peynirli kekti belki de?


Bu sene, Kral Fromagnus'a ├ževresinden ├žok say─▒da kral kek hediye edildi. Yemesi gerekenden daha fazlas─▒n─▒ yedikten sonra, aniden aya─ča kalkamad─▒─č─▒n─▒ fark etti. Bu y├╝zden, onun ula┼čamad─▒─č─▒ dilimleri ona geri g├Ât├╝rmek i├žin┬áhepiniz kral─▒n kalesine davetlisiniz. Kar┼č─▒l─▒─č─▒nda, o da sizi ├Âd├╝llendirecek ve kim bilir… belki de s├╝rprize denk gelirsiniz!┬áDikkatli olun, her turda┬áyaln─▒zca bir tane┬ávar gibi g├Âr├╝n├╝yor.