_________________________________________________________________________________________________
♫ This is Halloween, this is Halloween! ♫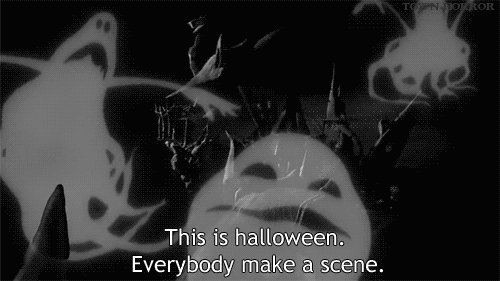 ‍
But don't be afraid little mice, your favourite Halloween maps are back!
But that's not all… Not one, but two LUA events will rotate during this event and they will grant more meaningful rewards!
Make sure to check out our latest Paroles de Dev for more information :)
A new adorable companion pet will be obtainable, as well as a new badge and orb!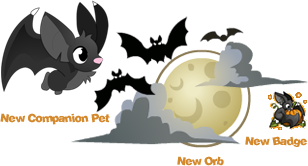 THE HALLOWEEN MAPS 

The "Skeleton Cat" Maps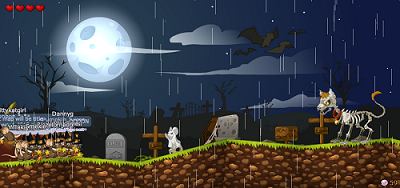 If you manage to cross the 3 long maps, you get a chance to kill the cat at the end by pressing Space to hit it with your wand! But the cat can kill you too… Beware of the cat's paw! It raises and swipes mice every few seconds, and you might lose a heart. Ghosts scatter around the area randomly, so watch out for that too! Kill the cat and gather its skull to exchange it in Drekkemaus' shop!
The Opening Doors Map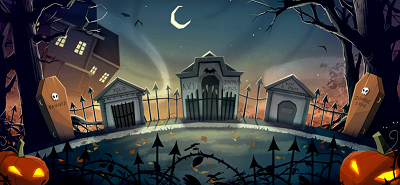 You will see two arrows, pointing at where to go. You must go to one of the places where the arrows are pointing within three seconds. In one area, there will be a piece of candy waiting for you. However, in the other area, you will find a miscellaneous surprise…
Will you make the right choice?
If you succeed, you'll get a door handle to exchange to Buffy for prizes!
"Flappy Mouse" Map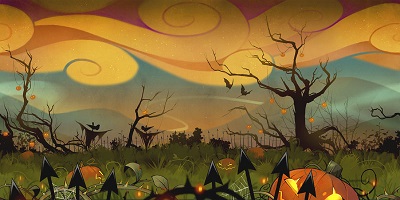 A swarm of mice witches needs to get through the pumpkin patch! Watch out for these thorny vines!
Press Up to fly on your broom and pass all the obstacles. This year, you get unlimited tries to get across the map. Get some candy, but watch out for the Broom trophy, so you can exchange it to Voldemouse for rewards!
Drekkemaus' manor and Casino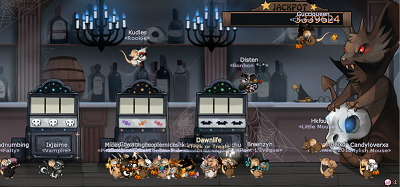 This year, the whole Drekkemaus family will await you in their manor! Gather some candy and exchange your precious trophies for various rewards in the family shops.
Then in the manor's Casino, there are 3 slot machines, where you can spend all your hard-earned candy.
- The first slot machine will cost you one candy.
- The second slot machine will cost you two candies.
- The third slot machine will cost you three candies.
Each of them will give you different prizes. So think twice before choosing a slot machine!
PRIZES!
You can earn trophies, titles, more candy, consumables, cheese and maybe
 THE JACKPOT

 NEW ITEMS 

It's time to put on your spookiest outfit!
These new items will be available for a limited period of time! Don't miss them out!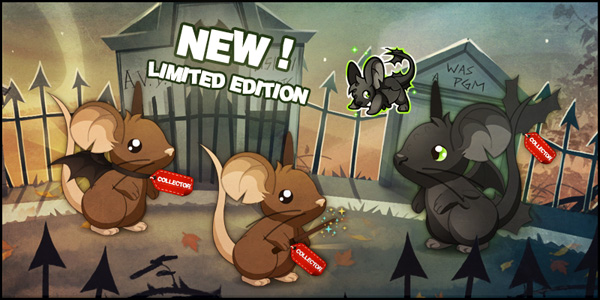 HAPPY HALLOWEEN!

♫ Voici Halloween, voici Halloween ! ♫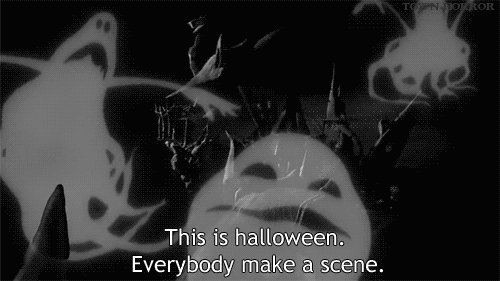 ‍
Mais n'ayez pas peur les petites souris, vos maps prĂ©fĂ©rĂ©es d'Halloween sont de retour !
Mais ce n'est pas tout
 Pas une, mais deux aventures LUA seront en rotation durant cette event et vous feront rapporter des rĂ©compenses plus significatives !
Jetez un Ɠil à notre dernier Paroles de Dev pour plus d'information :)
‍Un adorable nouveau familier sera obtenable, ainsi qu'une nouvelle cartouche et un badge !
‍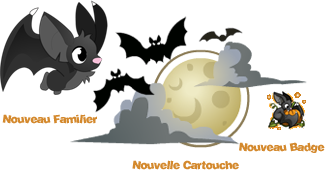 LES MAPS D'HALLOWEEN 

La map "Chat Squelette"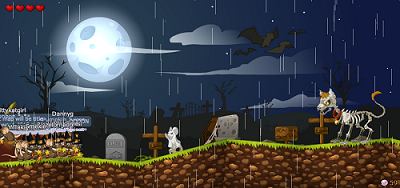 Si vous rĂ©ussissez Ă  passer les 3 grandes maps, vous aurez une chance de tuer le chat Ă  la fin en appuyant sur Espace pour le toucher avec votre baguette magique ! Mais sachez que le chat peut vous tuer aussi 
 Gare Ă  sa patte malĂ©fique ! Il l'agite et balaye les souris rĂ©guliĂšrement, et vous risquez d'y perdre un cƓur.
Les fantÎmes sont dispersés aléatoirement dans les environs donc prenez garde à eux aussi !
Tuez le chat et ramassez son crĂąne pour l'échanger dans le magasin de Drekkemaus !
La map des Portes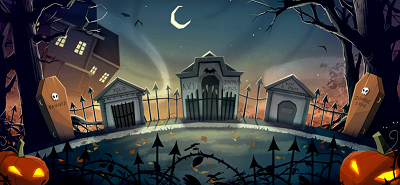 Vous verrez 2 flĂšches vous montrant oĂč aller. Vous devez aller Ă  l'une des portes indiquĂ©es par les flĂšches dans les 3 secondes. A un endroit, il y aura un bonbon qui vous y attend, alors que dans l'autre vous dĂ©couvrirez d'autres surprises…
Ferez-vous le bon choix ?
Si vous réussissez, vous recevrez une poignée de porte à échanger à Buffy contre des prix !
La map "Flappy Mouse"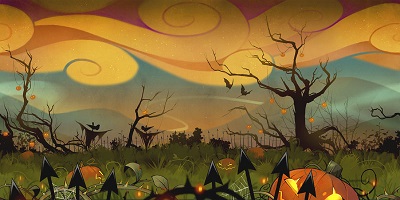 Une ribambelle de souris sorciÚres doivent passer à travers un carré de citrouilles. Prenez garde à ces ronces piquantes !
Appuyez sur haut pour voler sur votre balai et passez tous les obstacles. Cette annĂ©e, vous aurez un nombre illimitĂ©Â d'essais pour complĂ©ter la map. RĂ©cupĂ©rez des bonbons mais n'oubliez pas le trophĂ©e Balai que vous pourrez Ă©changer auprĂšs de Voldemouse contre des rĂ©compenses !
Le manoir de Drekkemaus et le Casino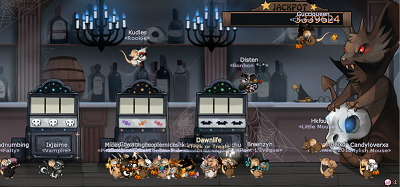 Cette année, la famille Drekkemaus au complet vous attend dans leur manoir ! Récupérez des bonbons et échangez vos précieux trophées contre diverses récompenses dans les magasins de toute la famille.
Puis dans le casino du manoir il y aura 3 machines Ă  sous oĂč vous pourrez dĂ©penser vos bonbons durement gagnĂ©s.
- La premiÚre machine à sous vous coûtera un bonbon.
- La deuxiÚme machine à sous vous coûtera deux bonbons.
- La troisiÚme machine à sous vous coûtera trois bonbons.
Chacune d'entre elles vous donnera différentes récompenses. Pensez-y à deux fois avant de choisir une machine à sous !
RÉCOMPENSES !
Vous pouvez remporter des trophĂ©es, des titres, plus de bonbons, des consommables, du fromage et peut-ĂȘtre mĂȘme le… JACKPOT

 NOUVEAUX OBJETS 

C'est l'heure d'enfiler votre tenue la plus effrayante !
Ces nouveaux objets seront disponibles durant une période limitée ! Ne les manquez pas !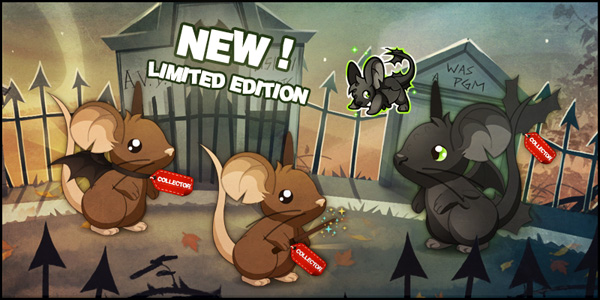 JOYEUX HALLOWEEN ! 

♫ This is Halloween, this is Halloween! ♫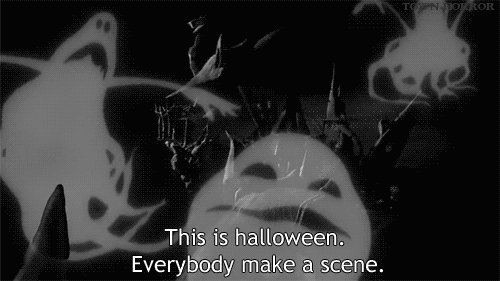 
Mas nĂŁo fiquem com medo ratinhos, os mapas preferidos de vocĂȘs de Halloween estĂŁo de volta!
Mas isso nĂŁo Ă© tudo
 NĂŁo um, mas dois eventos LUA vĂŁo estar acontecendo durante esse evento e eles vĂŁo dar recompensas ainda mais significativas!
Para ter mais informaçÔes, Ă© sĂł dar uma lida nas Ășltimas Paroles de Dev :)
Um lindo pet novo chegou e também uma nova medalha e uma nova esfera!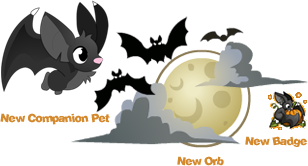 

 OS MAPAS DO HALLOWEEN 

O Mapa "Gato Esqueleto"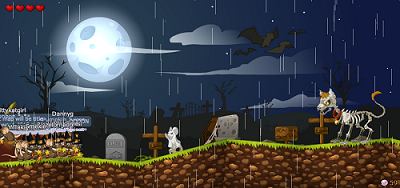 Se vocĂȘs conseguirem atravessar os 3 longos mapas, vocĂȘs poderĂŁo matar o gato no fim apertando Espaço para acertĂĄ-lo com a sua varinha! Mas o gato pode matar vocĂȘs tambĂ©m
 Cuidado com a pata dele! Ela levanta e joga para longe ratinhos em questĂŁo de segundos, e vocĂȘ pode tomar um susto. Fantasmas ficam rodando a ĂĄrea aleatoriamente, entĂŁo cuidado com isso tambĂ©m. Matem o gato e juntem caveiras para trocar na loja do Drekkemaus'
O Mapa De Abrir as Portas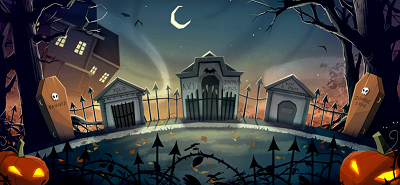 VocĂȘs vĂŁo ver duas flechas, apontando para a direção certa. VocĂȘs vĂŁo ter que ir para um dos lugares que a flecha indica dentro de trĂȘs segundos. Emu m dos lugares, vai ter um doce esperando por vocĂȘ, no entanto, no outro vocĂȘ vai encontrar uma surpresa nĂŁo muito agradĂĄvel

VocĂȘ vai fazer a escola certa?
Se vocĂȘ conseguir, vocĂȘ vai ganhar uma maçaneta para trocar com a Buffy por prĂȘmios!
Mapa "Flappy Mouse"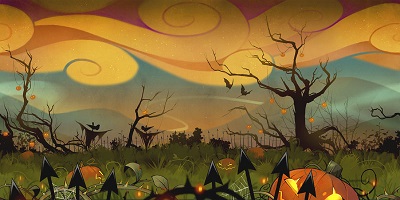 VĂĄrios rato-bruxos precisam passar pelo caminho da abĂłbora! Cuidado com os espinhos!
Apertem a Seta para Cima para voar na sua vassoura e passar pelos obstĂĄculos. Esse ano vocĂȘ vai ganhar vidas ilimitadas para atravessar o mapa. Junte doces mas atenção com o trofĂ©u Vassoura, Ă© ele que vocĂȘ vai poder trocar com Voldemouse por prĂȘmios!
Mansão e Cassino do Drekkemaus'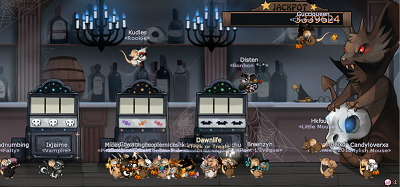 Esse ano, toda a famĂ­lia do Drekkemaus vai esperar vocĂȘs na mansĂŁo deles! Juntem doces e troquem seus preciosos trofĂ©us por recompensas.
No Cassino, existem trĂȘs caça-nĂ­queis, onde vocĂȘ pode gastar todos os doces que vocĂȘs tiveram tanto trabalho para conseguir.
- O primeiro caça-níquel vai custar um doce.
- O segundo caça-níquel vai custar dois doces.
- O terceiro caça-nĂ­quel vai custar trĂȘs does.
Cada um deles concede prĂȘmios diferentes. EntĂŁo pensem bem antes de escolher um caça-nĂ­quel!
PRÊMIOS!
VocĂȘ pode ganhar trofĂ©us, tĂ­tulos, mais doces, consumĂ­veis, queijo e quem sabe
. O JACKPOT

 NOVOS ITENS 

Chegou a hora de usar sua fantasia mais assustadora!
Os novos itens ficarĂŁo disponĂ­veis por um tempo limitado, nĂŁo percam.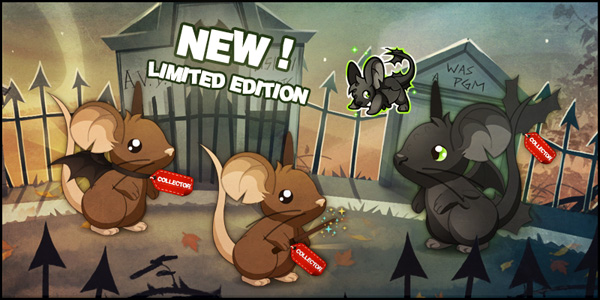 HAPPY HALLOWEEN! 

♫ İƟte Cadılar Bayramı, iƟte Cadılar Bayramı! ♫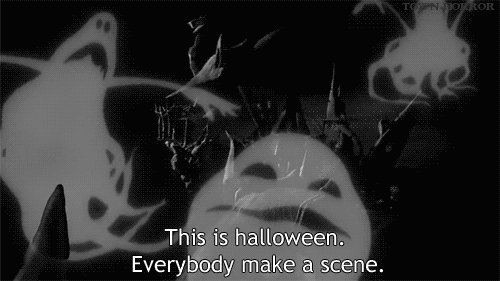 ‍
Korkmayın kĂŒĂ§ĂŒk fareler, en çok sevdiğiniz Cadılar Bayramı haritaları geri döndĂŒ!
Ama hepsi bu değil… Bir değil, tam iki tane LUA etkinliği bu etkinlik boyunca oynanılabilir olacak ve daha anlamlı ödĂŒller verecekler!
Daha fazla bilgi için en son yayımladığımız GeliƟtiriciler KonuƟuyor makalemize göz attığınızdan emin olun :)
Yeni bir arkadaƟ canlısı evcil hayvan, yeni rozet ve top ile birlikte satın alınabilir olacak!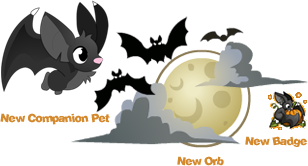 CADILAR BAYRAMI HARİTALARI 

"Ä°skelet Kedi" Haritaları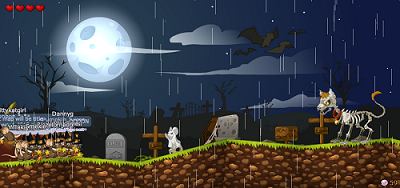 3 uzun haritayı geçmeyi baƟarabilirseniz, BoƟluk tuƟuna basarak sondaki kediye vurup onu öldĂŒrme Ɵansını yakalayacaksınız! Ama kedi de sizi öldĂŒrebilir… Kedinin patisine dikkat edin! Birkaç saniyede bir havaya kalkıyor ve farelere Ɵiddetli bir Ɵekilde vuruyor ve bu bir kalp kaybetmenize sebep olabilir. Hayaletler rastgele bir Ɵekilde etrafta geziyor, bu yĂŒzden onlara da dikkat edin! Kediyi öldĂŒrĂŒn ve Drekkemaus'un dĂŒkkanında takas etmek için kafatasını alın!
Açılan Kapılar Haritası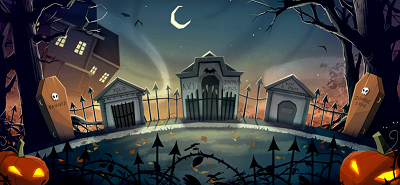 Nereye gideceğinizi gösteren iki ok olacak. Üç saniye içinde okların gösterdiği yerlerden birine gitmeniz gerek. Bir bölgede, sizi bekleyen bir parça Ɵeker olacak ama diğer bölgede karÄ±ĆŸÄ±k bir sĂŒrprizle karĆŸÄ±lacaksınız….
Doğru kararı verecek misiniz?
BaƟarırsanız, Buffy ile ödĂŒller için takas edebileceğiniz bir kapı tokmağı kazanacaksınız.
"Flappy Mouse" Haritası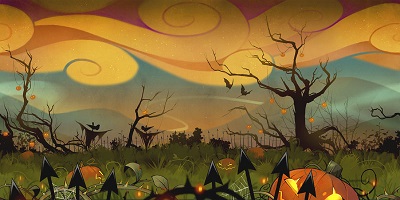 Fare cadılarından oluƟan bir grubun balkabaklı araziyi geçmesi gerek! Dikenli sarmaĆŸÄ±klara dikkat edin! SĂŒpĂŒrgenizle uçmak ve engelleri aƟmak için Yukarı tuƟuna basın. Bu yıl haritayı geçmek için sınırsız deneme hakkınız var. ƞekerleri toplayın ama Voldemouse ile ödĂŒller karĆŸÄ±lğında takas etmek için SĂŒpĂŒrge kupasına da bakın!
Drekkemaus'un malikanesi ve gazinosu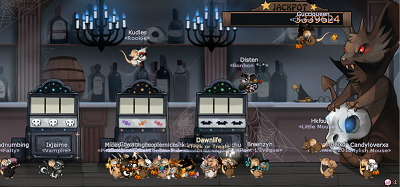 Bu yıl bĂŒtĂŒn Drekkemaus ailesi malikanesinde sizi bekliyor! ƞeker toplayın ve kıymetli kupalarınızı aile dĂŒkkanlarında çeƟitli ödĂŒllerle takas edin.
Malikanenin gazinosunda zor bir Ɵekilde kazanılmÄ±ĆŸ Ɵekerlerinizi harcayabileceğiniz 3 tane slot makinesi var.
- Birinci slot makinesi bir Ɵeker ile çalÄ±ĆŸÄ±r.
- Ä°kinci slot makinesi iki Ɵeker ile çalÄ±ĆŸÄ±r.
- ĂœĂ§ĂŒncĂŒ slot makinesiÂ ĂŒĂ§ Ɵeker ile çalÄ±ĆŸÄ±r.
[p=centerHer biri farklı ödĂŒller verecek. Slot makinelerini kullanmadan önce iki kere dĂŒĆŸĂŒnĂŒn!
ÖDÜLLER!
Kazanabileceğiniz Ɵeyler: Kupalar, unvanlar, daha fazla Ɵeker, envanter eƟyaları, peynir ve belki de… BÜYÜK Ä°KRAMÄ°YE

 YENİ EƞYALAR 

En korkutucu kıyafetinizi giyme zamanı!
Bu yeni eƟyalar sınırlı bir sĂŒre zarfında mevcut olacaklar! Kaçırmayın!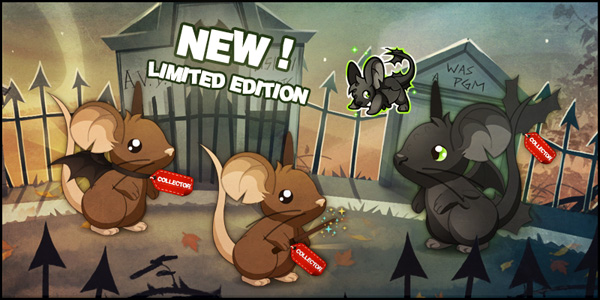 MUTLU CADILAR BAYRAMI!