_________________________________________________________________________________________________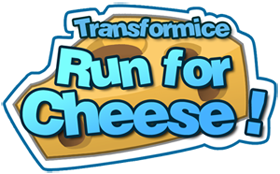 www.runforcheese.com
COMING SOON – 02 OCT 2014

ATELIER 801 is proud to present the first Transformice game for mobiles and tablets!
You're the almighty shaman mouse. Gather as much cheese as possible to feed the starving mice in this original endless runner.
Jump from one platform to the next, avoid mortal traps and enemies. Pick up powerups to rush farther and get even more cheese.
Avoid them and save as your precious cheese!
Run always farther!

Get all the achievements! Excel yourself and marvel at the results with the achievement board.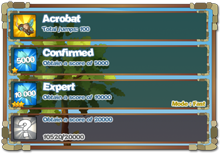 Skills and reactivity will be a must to avoid losing cheese upon a bad encounter.
Numerous game modes to unlock! Flying, greedy, diabolic mouse and more mouse abilities to discover in all these fun available game modes!
Incredible powers! Become invincible, a cheese magnet or even jump endlessly. Your shaman powers have no limits!
Choose your title and customize your game environment! Be the best to win special titles and various environments for your game!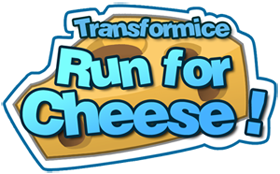 www.runforcheese.com
COMING SOON – 02 OCT 2014

ATELIER 801 est fier de vous présenter sonpremier jeu Transformice pour téléphones mobiles et tablettes !
Vous êtes la toute puissante chamane. Récoltez un maximum de fromages pour nourrir les souris affamées.
Sautez d'une plateforme Ă  une autre tout en Ă©vitant les pièges mortels et les ennemis qui apparaĂ®tront sur votre chemin. Évitez-les pour conserver vos prĂ©cieux fromages !
Courrez toujours plus loin !

Débloquez tous les exploits ! Dépassez-vous et admirez le résultat dans le tableau des exploits.
Il faudra être habile et réactif pour éviter de perdre des fromages à cause d'un obstacle.
De nombreux modes de jeux à découvrir : souris volante, gourmande, diabolique, et plein d'autres capacités de souris à découvrir dans tous les modes de jeux délirants disponibles !
Acquérez de supers pouvoirs ! Devenez invincible, un aimant à fromages ou encore sautez à l'infini ! Vos pouvoirs de chamane sont sans limites !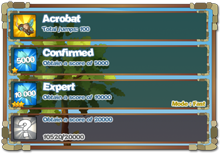 Choisissez votre titre et personnalisez votre jeu ! Soyez le meilleur pour gagner des titres spéciaux..
Retrouvez le monde amusant et mignon des souris sur téléphone et tablette.
Om nom nom, le fromage c'est trop bon!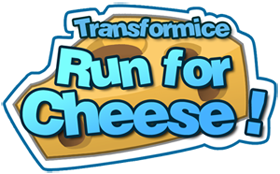 www.runforcheese.com
COMING SOON – 02 OCT 2014

A empresa ATELIER 801 tem orgulho de apresentar o primeiro jogo Transformice para celulares e tablets!
Você é o todo poderoso rato shaman! Recolha o máximo de queijo que você puder e alimente os ratos famintos.
Pule de uma plataforma para a outra, evite as armadilhas mortais e os inimigos, que vĂŁo aparecer no teu caminho.
Evite-os e conserve teus tĂŁo preciosos queijos!
Corra sempre mais longe!

Desbloqueie todas as conquistas! Supere a si mesmo e admire os resultados na tabela de conquistas.
Habilidades e reflexos serão necessários para evitar perder queijo diante de um obstáculo.
Descubra as modalidades de jogo: rato guloso, rato diabĂłlico, e outras mais habilidades de ratos a serem descobertas nestas divertidas corridas!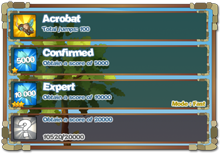 PODERES INCRĂŤVEIS! Se torne um rato invencĂ­vel, um Ă­mĂŁ de queijo ou pule sem parar. Seus poderes de shaman nĂŁo tĂŞm limites!
Escolha o teu tĂ­tulo e costumize o ambiente do teu jogo! Seja o melhor e ganhe tĂ­tulos especiais!
Redescubra esse lindo e divertido mundo dos ratos, agora no teu celular ou tablet.
Miam miam miam.. queijo Ă© tĂŁo bom!